✔️ Actor Hotel Budapest ****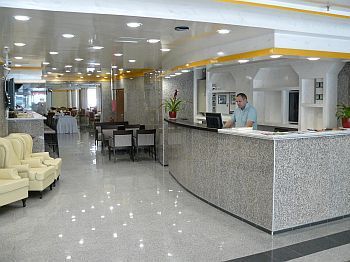 Actor Business Hotel **** Budapest
The 4-star Actor Business Hotel **** opened its gates in a newly renovated district, in the southern part of Budapest centre, on the Pest side of the capital city.
The historical landmarks of Budapest, many restaurants, theaters and shops are all within walking distance.
Actor Business Hotel **** has easy access from Budapest Airport and the city center as well. The vicinity of metro, bus and tram lines guarantee excellent public transport opportunities.
Actor Business Hotel **** offers to its business and leisure guests 54 air-conditioned rooms, restaurant with Hungarian and international cuisine, conference rooms and lobby bar.
Room types
Standard:
The modern and comfortable standard rooms have 24-25m² ground space and they are available in single or double room layout. Every room is air-conditioned and equipped with minibar, safe, 32 LCD television, telephone, suitcase rack, desk, broadband Internet connection and hairdryer.
Superior:
Superior rooms are larger than the standard rooms with 26-30m² ground space. Apart from the standard equipment, some of these rooms have a sofa bed which can be used as an extra bed. Some of these rooms also have a balcony and a baby cot can be placed in them upon request.
Rooms for disabled with special bathroom:
While building our hotel we paid special attention to the needs of our disabled guests, therefore our special rooms have been designed according their special needs and they are equipped with larger bathrooms and easily accessible interior.
Every room is equipped with the following amenities: air conditioning, sound proof doors and windows, telephone, broadband Internet connection and Wifi, 32 LCD TV with remote controller and foreign language TV channels, minibar, safe (laptop sized), desk, suitcase rack, selection of pillows, built-in shower or bath tube in the bathroom, hygienic and cosmetic set, hairdryer.
Beds in our hotel are built with therapeutic mattresses in order to guarantee a stress-free relaxation. Our pillows and duvets are made of anti-allergic materials.
Restaurant
Our elegant a'la carte restaurant offers Hungarian and Mediterranean specialities to our guests. See fish, calamari, shrimps and prawns as well as lamb, pork, beef and poultry are all grilled over real charcoal. You can choose special salads from the menu to complete your dish.
In our wine selection you can find the products of the best Hungarian and Greek vineries.
Open:
12:00 - 15:00
18:00 - 23:00
Lobby Bar, Café
The Café and drink-bar, located in the lobby, offers light and tasty sandwiches, salads, delicious sweets and coffee specialities as well as Hungarian and international wine selection and cocktails for those who are seeking for refreshment.
Open:
Monday-Sunday 7:00 - 23:00
Distances:
Western Railway Station: 3,5 km (8 stops by tram No. 4-6)
Eastern Railway Station: 2,8 km (4 stops by tram No. 4-6 to Blaha Lujza square - change to bus No. 7E for one stop to Baross square)
Southern Railway Station: 6 km (4 stops by the blue line metro to Deák Ferenc square, change to the red line metro for 4 more stops to the Southern Railway Station)
Metro station: 5 min. (blue line: Klinikák station)
Ferihegy 2 Airport: 18 km (6 stops by the blue line metro to Kőbánya-Kispest, change to bus No. 200E for another 10 stops)