✔️ Lucky Hotel Budapest ***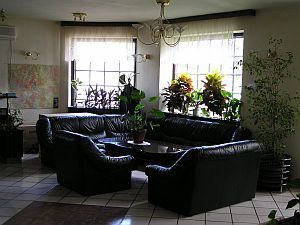 Hotel Lucky *** Budapest
Hotel LUCKY *** is situated about 4-5 kms from the centre of Budapest, in the green zone, in the garden city between the fairsite and the M3 highway, in the direct vicinity of the open-air thermal bath Paskál.
The 3-star hotel, with its special architectural solutions, suggest the mood of the old times, its interior with the elegant und rustic furniture provides the atmosphere of intimacy.
Hotel LUCKY*** with its 35 different rooms, family rooms with kitchen and air-conditioning meet any expectation. In addition to businessmen, tourists and travellers in transit can also have top-level accommodation.
Each room is air conditioned and is equipped with bathroom or shower, colour TV, satellite, minibar, telephone, safety door of American system and safe.
Hotel LUCKY offers parking places for guests arriving by car.
Be our guest in Hotel LUCKY.
Other apartments in Budapest